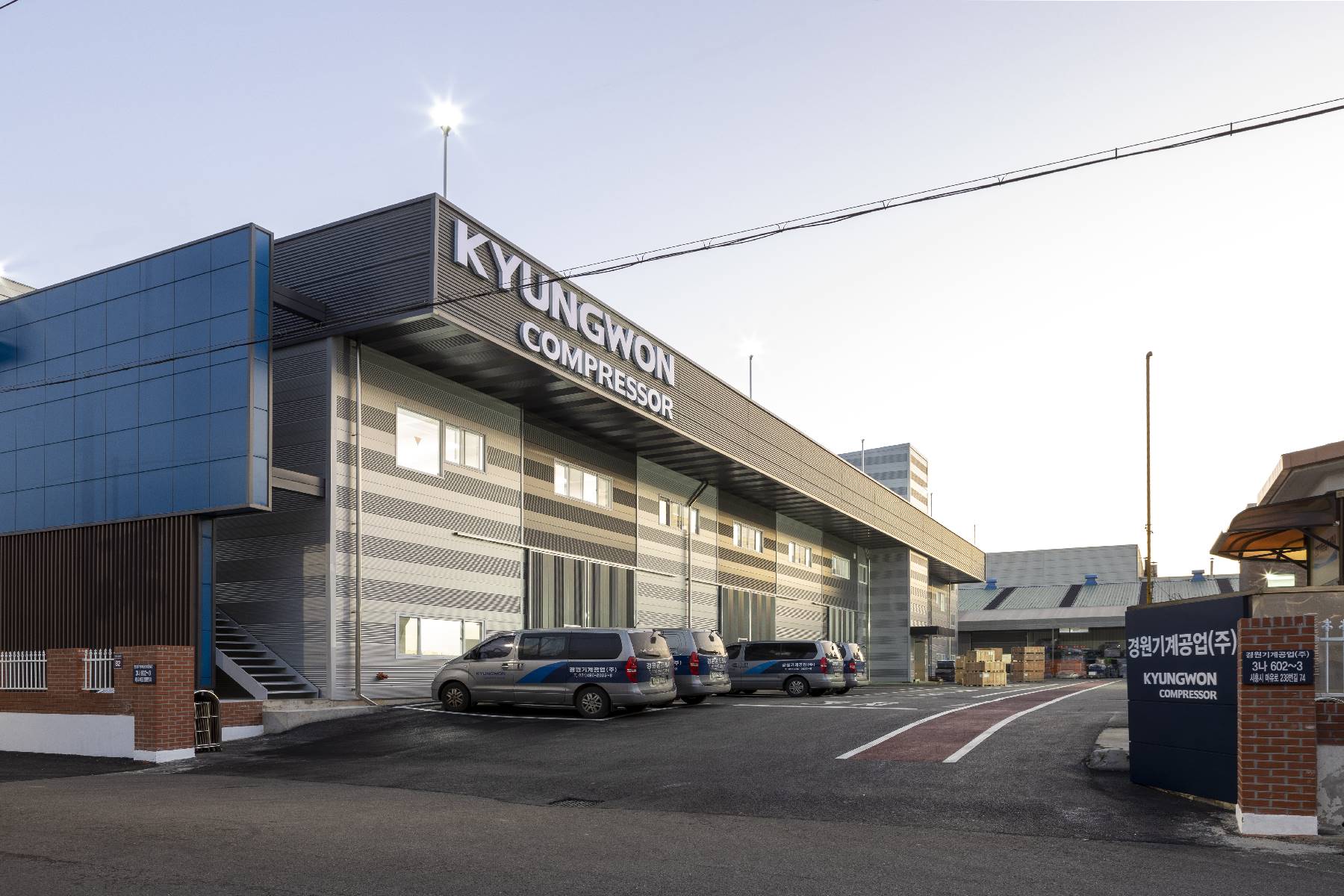 Introduction of Technical Research Institute
The technical research institute was launch in 1968 with the foundation of Kyungwon Machinery. It successfully developed the first domestic reciprocating compressor in 1969, By developing the first screw airend, a core part of the screw compressor, through technical affiliation with SRM of Sweden in 1986, the institute introduced a completely domestic screw compressor for the first time.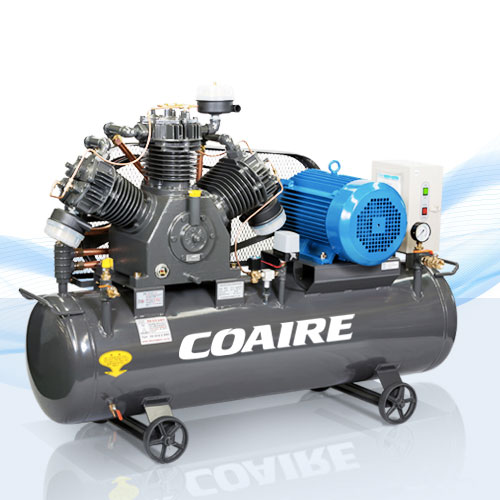 As Kyungwon Machinery was split off from Century as a professional air compressor company in 2001, the institute was developed. into an annexed. research institute of Kyungwon Machinery that possesses research personnel corresponding to 159, of overall members, In 2004, the Institute succeeded in development and commercialization of the third oil-free scroll airend in the world, first in the nation.
Research activities of the institute were continue., and the institute independently developed rotor profile, a source technology of screw compressor, in 2008 to obtain domestic and overseas patents for the latest 5th generation "a" profile. This allows. COAIRE Machinery to become a leader of domestic air compressor industry, both in name and reality.
Technical research institute of Kyungwon Machinery is ceaselessly conducting research and development to secure core technologies to Iead the future compressor market, It pursues perfect product development using 5-step quality verification system including analysis of product needs, development, design, manufacture and testing.
Composition and major tasks of technical research institute
MACHINE1 PART
Fields of Research
Oil-free Screw Compressor
Oil-free Scroll Compressor
Oil-free Reciprocating Compressor.
Oil flooded Reciprocating Compressor
Fields of Business
Package Design
Flow Simulation
Heat Transfer Analysis
Noise & Vibration Analysis
Oil-free Air System & Solution
Main Part Reliability Analysis
MACHINE2 PART
Fields of Research
Oil flood. Screw Compressor
Fields of Business
Flow Simulation & Heat Transfer Analysis
Cooling air / Fan Test
Pre. separation simulation
Oil thermal stability Test
Heat Exchanger Selection
Compressor Valve Parts
Noise & Vibration Analysis
Oil injection Air System & Solution
Main Part Reliability Analysis
MACHINE3 PART
Fields of Research
Screw Air-end
Scroll Air-end
Reciprocating Air-end
Fields of Business
Screw Rotor Profile
Scroll Wrap
Profile Cutter
Sealing System
Air-end Lubrication System
Performance Test
ELECTRIC / ELECTRONIC PART
Fields of Research
Compressor Control Logic & Electric Part
Fields of Business
Compressor Controller
Compressor System & Management
Compressor System Control
Compressor Air Demand Analysis
Electric Part Reliability Analysis
Major Performances of COAIRE Technical Research Institute
1970
Developed the nation's first reciprocating air compressor [oil-free, oil-flooded]
1986
Developed and released the nation's first screw air compressor through technical affiliation with SRM, Sweden
1990
Developed scroll gas compressor and 2-stage screw gas compressor Received IR52 Jang Young Shil Award
2001
Constructed annexed research institute of Kyungwon Machinery
2004
Developed the nation's first oil free scroll air compressor [3rd in the world]
2007
Developed and released screw & scroll package TA5 series
2010
Developed 2-step high pressure screw air compressor [20bar, as a project of small and medium Business Administration] Oil free scroll compossor- Obtained ISO 8573-1 Class "0" Certification
2011
Developed and released screw & scroll package NEW series
2011
Registered domestic and overseas patents for screw profile named "α" profile
2011
Developed scroll air compressor for electric buses
2013
Developed the nation's first 30bar high pressure screw air compressor for starting ship engines
Possessed facilities and programs
Possessed Facilities
Laboratory at research institute
Screw Dynamo Tester
Scroll Dynamo Tester
Large Screw Test Unit
Basic Performance Tester [SCREW, SCROLL, RECIPROCATING]
Program
AutoCAD
Solid-works
Autodesk Simulation Mechanical
Autodesk Simulation CFD
Screw Rotor Profile Design Program
Scroll Profile Design Program
Cutter Design Program
Gear Design ProgramEtc