Compressed air validation & Consulting
Do not worry about compressed air validation any more! COAIRE Machinery performsdirect validation and consulting on compressed air systems based on diverse experience and professional human resources.
What is Validation?
Definition
Validation is "to systematically investigate, review and document whether processes, facilities and systems are performing intended functions". "Validated" means that a product satisfying quality standard was proved to have been consistently manufactured.
FDA process validation guideline
Quality, stability and efficacy must be designed for products.
Quality cannot be guaranteed solely based on inspection and testing of final products,
Each step of manufacturing process must be managed so that final products satisfy all quality and design standards,
Requirements
SOP for URS, DQ (Design Qualification), IQ (Installation Qualification), OQ (Operational Qualification), PQ (Performance Qualification)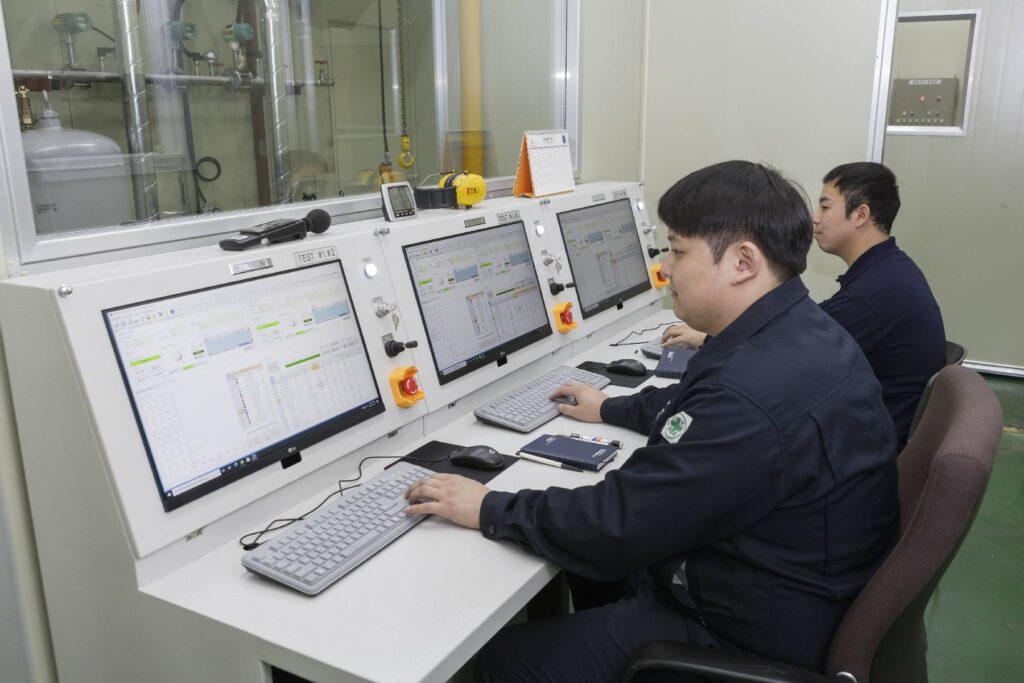 Validation Service package includes
IQ(Installation Qualification)
OQ[Operating Qualification)
PQ(Performance Qualification)
DO/Documentation of Qulification)
Receipt of URS (User Requirement Specification)
Receipt of URS prepared by pharmaceutical company
Review of URS and consultation on specification
Selection of compressed air system appropriate for URS
Review and approval of F&DS
Review and approval of F&DS (Functional & Design Specification)
Processing and approval of FAT
Processing and approval of factory acceptance test protocol
Processing and approval of IQ& OQ
Processing and approval of IQ (Installation Qualification) & OQ (Operating Qualification)
IQ (Installation Qualification): installation of equipment, confirmation of detailed system specification, documentation, confirmation of equipment inspection
OQ (Operating Qualification): measurement of oil content, moisture content and solid particle, confirmation of measurement result, documentation
Review and documentation of final summary
Preparation and documentation of Validation Summary Report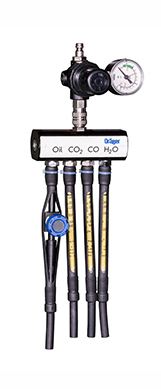 Measuring devices for compressed air quality
1) Measuring devices for oil content and moisture
Manufacturer : Drager (Made in Germany)
Measurement range for oil: Impactor 0 ~ 1 mmg/m Tube Oil Mist 0 10mmg/m
Measurement range for moisture : 0 1500 mg/
2) Measuring device for particle content
Manufacturer : RION (Made In Japan)
Measurement range: 0. 3~5.0um
Inlet capacity : 2.83L/min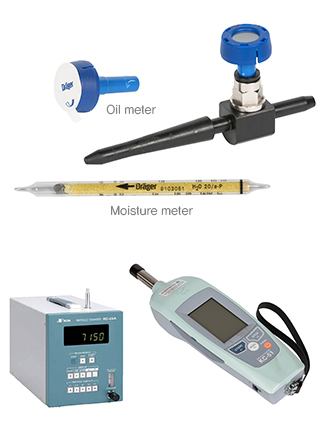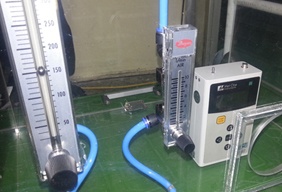 Measurement of moisture [dew point] :
Measurement of moisture in compressed air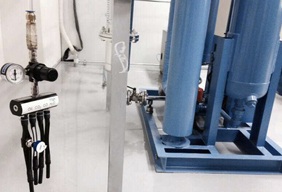 Measurement of oil Coil concentration] :
Measurement of oil content in compressed air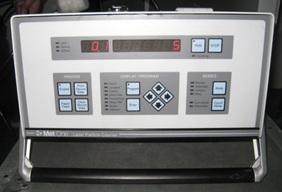 Measurement of solid (particle] :
Measurement of solid particles in compressed air